For fans of the Office, Toby Flenderson is not exactly the world's most exciting guy.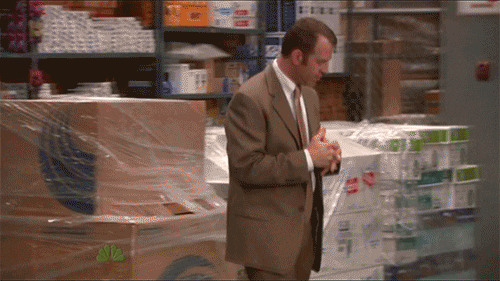 As the corporate HR advisor, Toby is there to make sure people follow the rules. He's a stickler because he's the person in charge of compliance. And unfortunately, he has no idea how to bring a team together.
In L&D and HR, the Toby Flenderson approach is something we see a lot of companies struggling to overcome. People stick to the same old approach to corporate training. The problem? It's ineffective and despised by everyone in the company.
It begs the question: Is there another solution?
We know there are a lot of companies out there looking for ways to build a more fun, responsive, and collaborative approach to learning and development. That's why we're so excited to announce the launch of our new product: 360Learning for Enterprise!
Editor's note: We're launching 360Learning for Enterprise on Product Hunt today, so go and support us there!
In this post, we'll explain why so many companies struggle not to be a Toby when it comes to L&D and how to build a collaborative and impactful learning strategy that effectively helps your team grow.
First, does your company's L&D have a Toby problem? 
3 signs of a Toby problem in your company's L&D
A little bit of Toby Flenderson can be a good thing sometimes. After all, when you're trying to test the office for asbestos or keep Michael Scott from causing the next company-ending HR scandal, sticking to the rules can be a real asset.
However, being a Toby can really kill creativity and innovation in L&D, especially when you're trying to identify and address emerging learning needs.